Dartboard Cabinets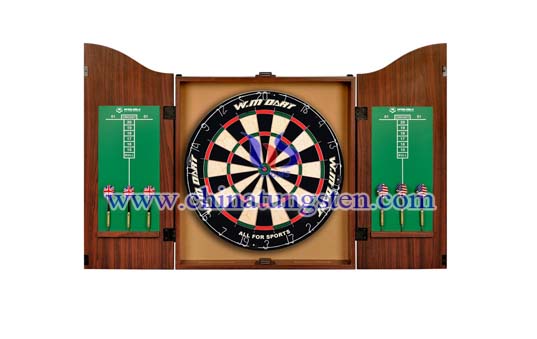 Darts is a wonderful game but like anything else when you are finished playing, if it is left out it can look messy, pieces can get lost or broken, and it can even be a safety hazard depending on the type of darts you use.
Dartboard cabinets are a great way to keep dartboards looking neat and organized. Dart board cabinets are a combination of style and functionality. Beautiful to look at when closed, open the cabinet up to play darts and the open doors will protect your walls from stray darts.
Dartboard cabinets come in a variety of styles, sizes and decorative finishes to compliment most any decor and are usually designed to hold bristle dart boards as well as electronic dart boards.
The best dartboard cabinets are wood cabinets built with solid wood with tongue-and-groove joint construction assuring that your dartboard cabinet will last for generations. Many dartboard cabinets include a scoreboard to keep score on. Also, look for dartboard cabinets with extra storage areas for darts and accessories.
Here you will find a great selection of top quality dartboard cabinets for your dart boards with a variety of attractive finishes and door shapes.